Introduction
RustAdmin is a powerful server administration tool designed specifically for managing Rust game servers. It provides a user-friendly interface and a range of features that make server management easier and more efficient. In this article, we will guide you through the process of downloading and setting up RustAdmin, enabling you to effectively manage your Rust server.
Download RustAdmin
To get started, visit the official RustAdmin website using your preferred web browser. Navigate over to the "Rustadmin Free" section on the website and click Download in order to begin downloading it.
Install RustAdmin
Once the download is complete, locate the downloaded file and run the installer. Follow the on-screen instructions to complete the installation process. Make sure to review and accept the terms and conditions, and choose the desired installation location for RustAdmin on your computer.
Launch RustAdmin
After the installation is complete, locate the RustAdmin shortcut on your desktop or in your Start menu and double-click on it to launch the application. Alternatively, you can directly run the RustAdmin executable file from the installation directory.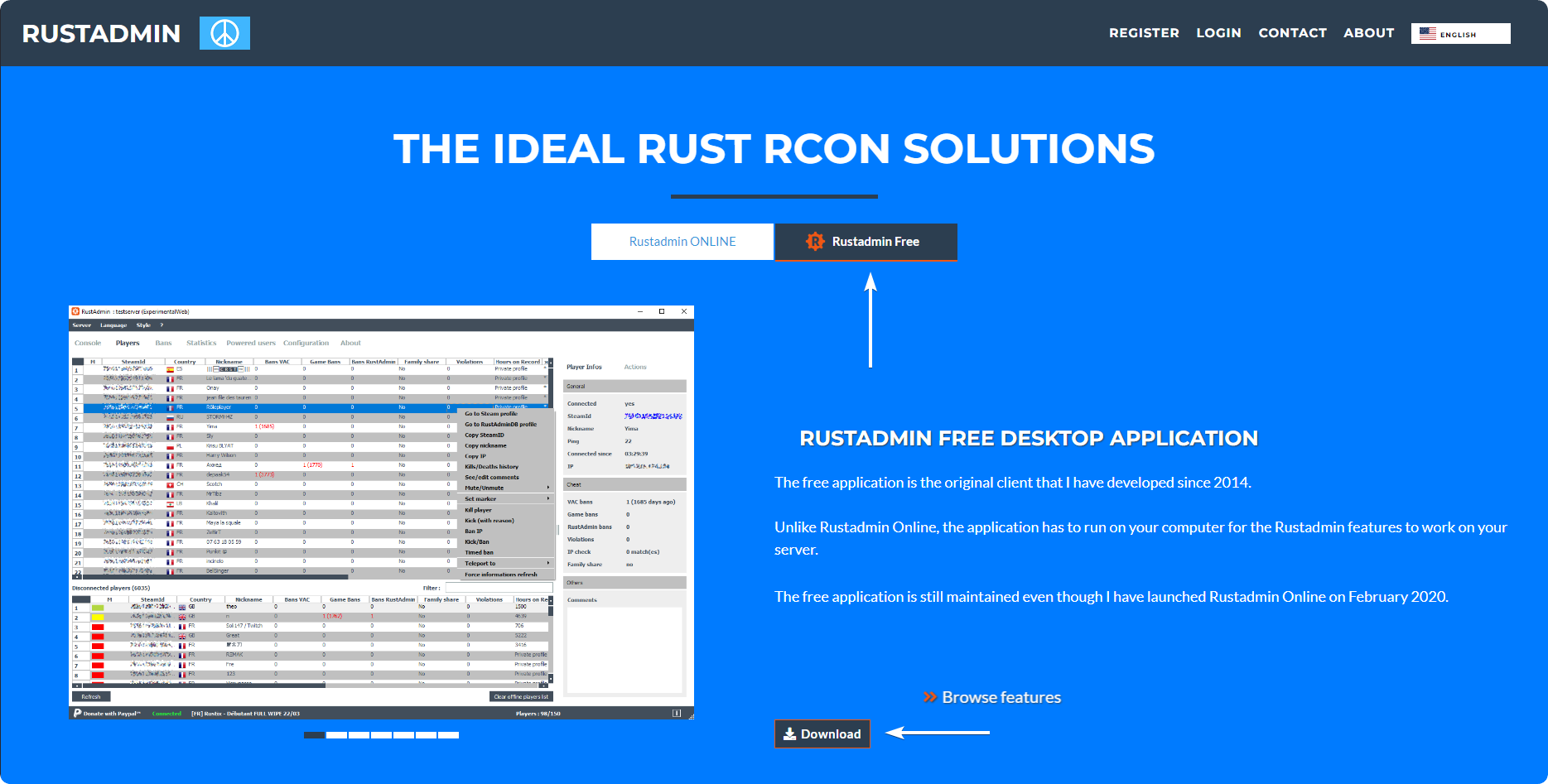 Configure RustAdmin for Your Server
Upon launching RustAdmin, you will be prompted to set up a connection to your Rust server. Click on the Configuration button to begin the configuration process. Enter the necessary information, such as the server's IP address and port number, and provide a name for easy identification. You also need to enter the RCON port & password.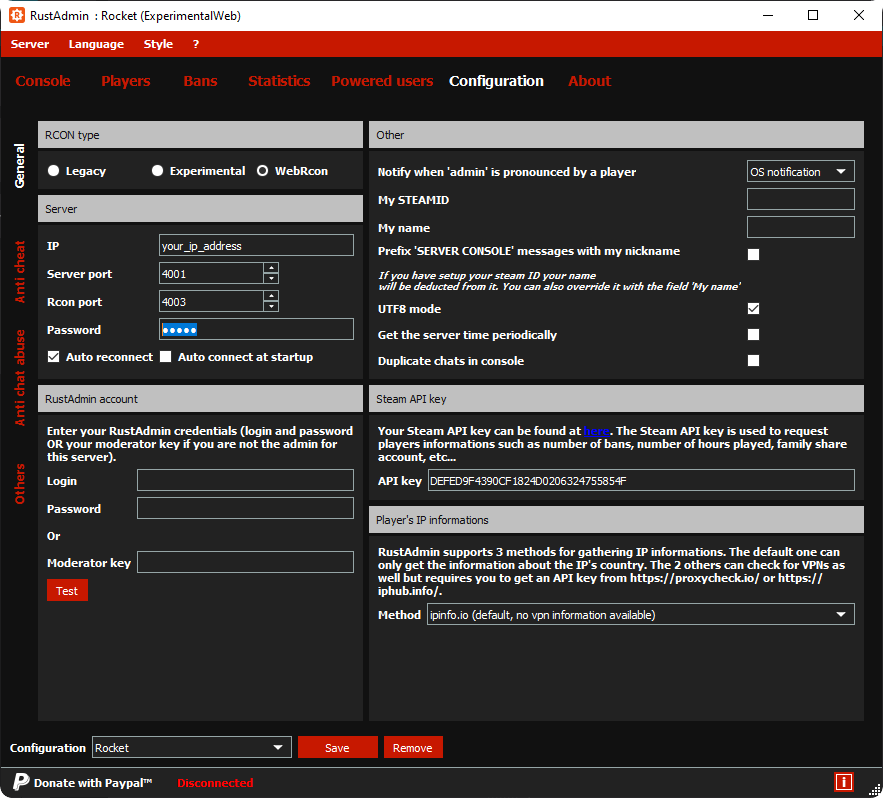 Connect to Your Rust Server
Once you have entered the server details, click on Server in the top left corner and the Connect button to establish a connection between RustAdmin and your Rust server.
Explore RustAdmin Features
RustAdmin provides a wide range of features to assist you in managing your Rust server effectively. Some notable features include:
Server Monitoring: View real-time server statistics, such as player count, CPU and memory usage, and network information.
Player Management: Administer player bans, kicks, and chat monitoring. Manage player permissions and view player information.
Server Configuration: Modify various server settings, such as server name, map selection, and server rules.
Automated Tasks: Schedule and automate server commands, restarts, backups, and other routine tasks.
Conclusion
RustAdmin is a valuable tool for efficiently managing your Rust game server. By following these steps to download and set up RustAdmin, you can streamline server administration, monitor server activity, and enhance your overall server management experience. Explore the comprehensive features of RustAdmin to effectively maintain and control your Rust server.