Introduction
Minecraft modpacks are a fantastic way to enhance your Minecraft experience, adding new features, adventures, and challenges to the game. In this guide, we'll walk you through the straightforward process of installing a Minecraft modpack. Let's get started!
Prerequisites
Before you begin, you need to decide which modpack you want to install. There are countless options available, each offering a unique gameplay experience. You can find modpacks on platforms like CurseForge, Technic Launcher, and the official Minecraft website.
Download a Modpack Launcher
To install and manage modpacks, you'll need a modpack launcher. Some popular options include the Twitch App (formerly known as the Curse Launcher), Technic Launcher, and MultiMC. Download and install the launcher of your choice. You can find download links on the launcher's website.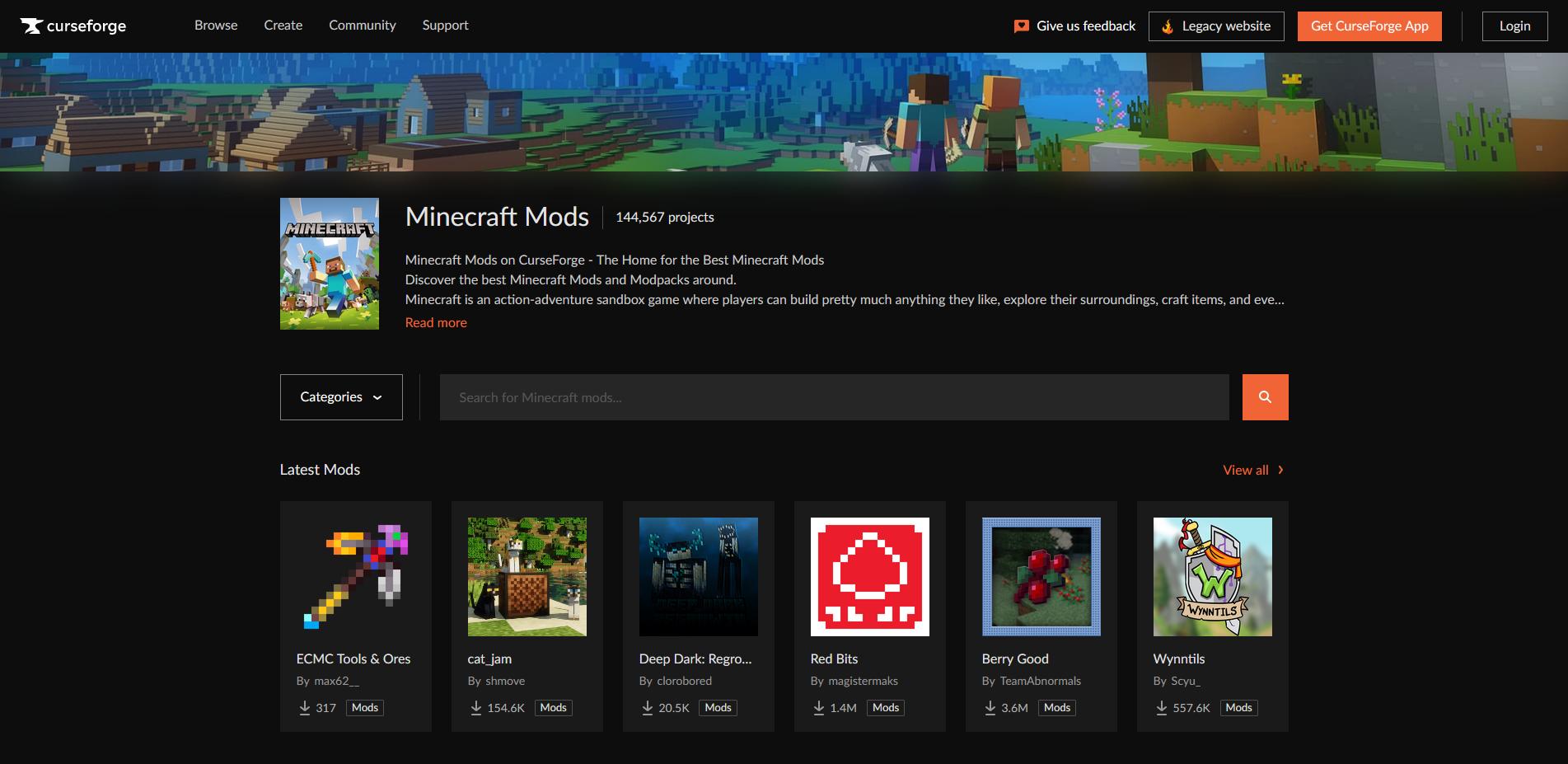 Launch the Modpack Launcher
Open your modpack launcher and sign in with your Minecraft account if required. The launcher serves as a platform for downloading and launching modpacks. You can also use it to manage your installed modpacks and their associated mods.
Browse and Install a Modpack
Using the launcher's interface, browse available modpacks and choose the one you want to play. Click the "Install" or "Play" button, and the launcher will automatically download and install the modpack and its associated mods. This process may take a few minutes, depending on the size of the modpack.
Configure Modpack Settings
Before launching the modpack, you may want to adjust some settings. These can include allocating more RAM to the game for better performance or configuring mod-specific options. These settings are usually accessible through the launcher's interface.
Getting Your Modpack Installed on Your Server
Once you've installed the modpack on your computer, you'll need to install it on your server. To do this, you'll need to firstly navigate to the Modpack Installer section over on the left-hand side of your control panel. Once you're here, you'll have to click Install on the modpack you want to install. This will take care of all the hassle you normally have to bare with when installing a modpack manually. Once you've done this, you'll have to wait for the modpack to install. Once it's installed, you'll have to restart your server.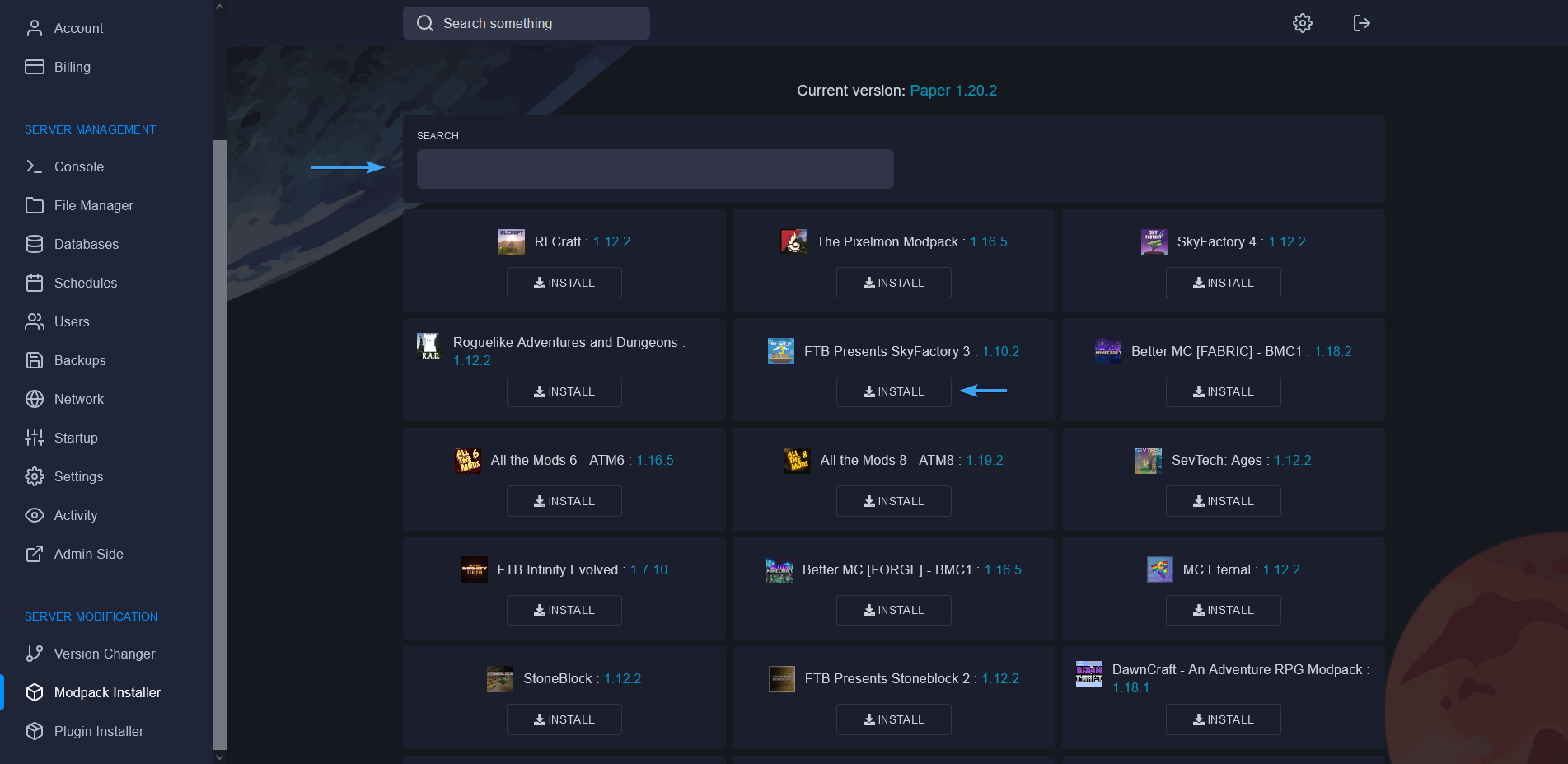 Troubleshooting
If you encounter any issues while installing or playing a modpack, consult the modpack's documentation or community forums for guidance. Common issues include conflicts between mods or insufficient system resources. Make sure to Contact Us if you need any help for installing your modpack.
Conclusion
Congratulations! You've successfully installed a Minecraft modpack and unlocked a world of new adventures and possibilities in Minecraft. Modpacks bring creativity and excitement to the game, and now you're ready to explore the vast modded Minecraft community.
Remember to explore different modpacks, discover your favorites, and enjoy the rich and diverse Minecraft experience that modding has to offer. Happy gaming!