Introduction
Keeping your FiveM server up to date with the latest artifact version is crucial to ensure smooth gameplay and access to new features. In this guide, we'll walk you through the process of changing the FiveM artifact version on your server step by step.
Access the Console
Begin by navigating to your server's Console, which you can access by visiting https://panel.rocketnode.com/ and selecting your server.
Access Server Startup Settings
On the left sidebar of your server's control panel, locate and click on the 'Server Startup' button. This is where you'll manage server-related settings.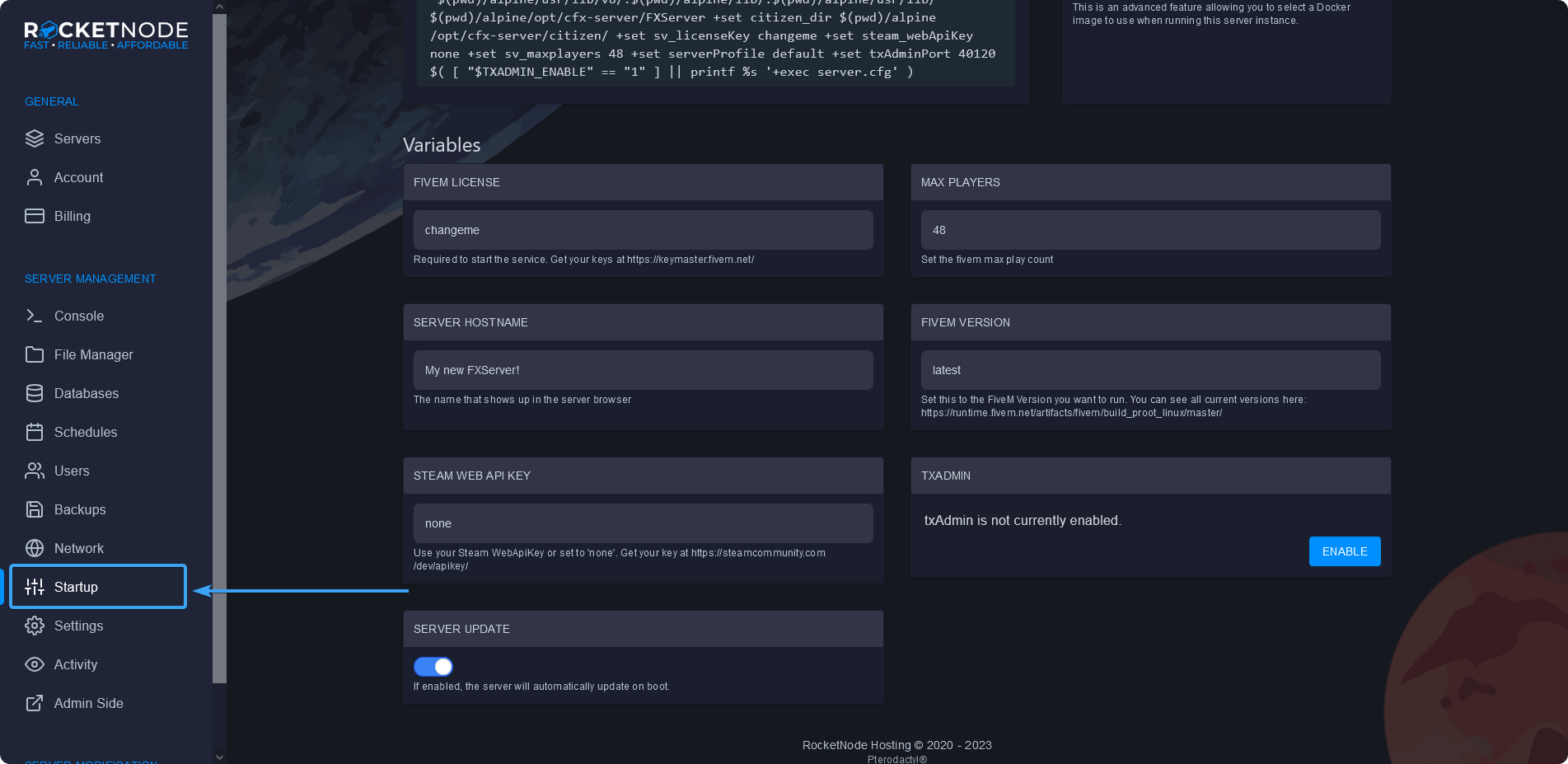 Enable 'Server Update'
Once you're on the Server Startup page, make sure that the 'Server Update' option is enabled. This setting ensures that your server will receive updates, including changes to the FiveM artifact version.
Locate 'FIVEM VERSION'
Scroll through the server startup settings until you find the FIVEM VERSION section. This is where you'll specify the desired version of FiveM that you want to run on your server.
In the provided box, enter the version you wish to run. If you want to use the latest available version, simply type 'latest'. However, if you have a specific version in mind, you can find the version number you want by visiting FiveM's artifact repository. Copy the version number from there and paste it into the box.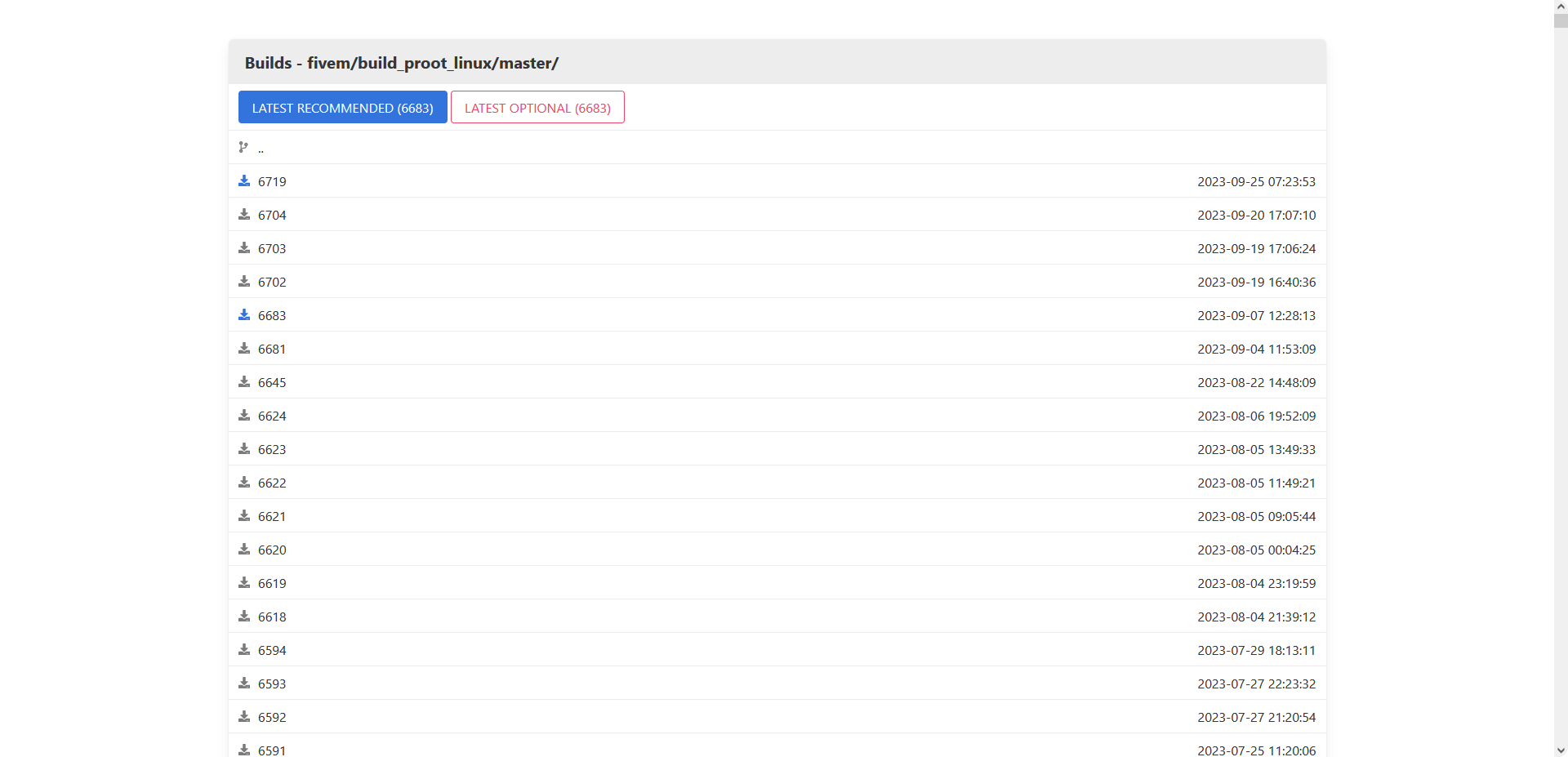 Save and Restart
After you've entered the desired version, make sure to save your changes. You can verify that your selection has been saved by reloading the page. Finally, restart your server from the Console Page to apply the changes.
Conclusion
Congratulations! You've successfully changed the FiveM artifact version on your server. Your players can now enjoy the updated features and improvements that come with the chosen version.
Staying up to date with the latest FiveM artifact version is essential for providing an optimal gaming experience on your server. By following these straightforward steps, you can effortlessly change the FiveM version and ensure that your server remains current and competitive in the world of FiveM.