Introduction
In the world of online gaming, we understand how crucial it is to have a reliable and high-performing game hosting service. Recently, HostingAdvice, a well-respected authority in web hosting reviews, bestowed upon RocketNode the esteemed title of the number one game hosting company. It's an honor that we don't take lightly. In this article, I'll share with you the reasons why RocketNode stands out in the game hosting industry and why we're the preferred choice for gamers across the globe.
The Speed We Promise
At RocketNode, we firmly believe that a name should reflect the essence of a service. That's why we have "Rocket" in our name. Speed is at the core of what we do. We've invested in cutting-edge technology, utilizing NVMe SSD storage to supercharge our hosting platform. This translates to lightning-fast storage and loading capabilities, providing gamers with an unrivaled and lag-free gaming experience.
A Fortified Shield of Security
In the gaming world, security is paramount. Online gaming communities are vulnerable to various threats, including Distributed Denial of Service (DDoS) attacks. We've made it our mission to safeguard your gaming environment. RocketNode takes security seriously and offers robust DDoS protection, ensuring that you can game with confidence, knowing that we've got your back.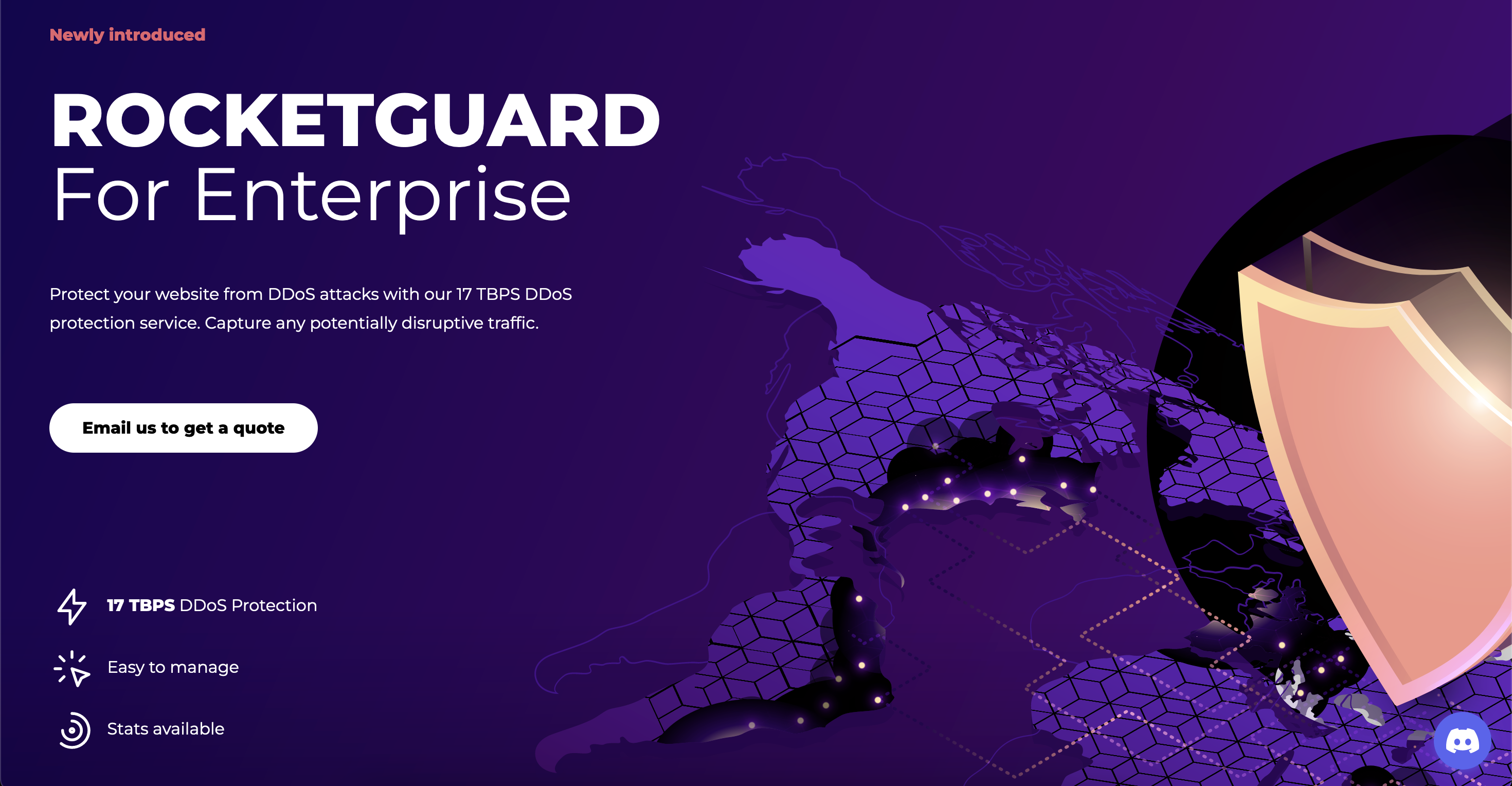 Endless Possibilities with Unlimited Players
Our dedicated Minecraft hosting is a standout feature of RocketNode. Minecraft is a game that shines when played with friends, and with RocketNode, you can do just that. We empower you to add unlimited players to your server, whether you're part of a large gaming community or simply want to explore Minecraft with an extensive group of friends.
Rocket Panel: Streamlined Server Management
We believe that creating modifications and managing your server should be as enjoyable as the game itself. That's why we offer Rocket Panel, our proprietary control panel designed to simplify server management. With this user-friendly interface, you can make quick and easy adjustments, ensuring your gaming experience remains smooth and hassle-free.
Customer Service That Sets the Standard
We understand that issues can crop up in the gaming world, be it technical glitches or questions about server management. That's where our superior customer service comes in. Our team is always ready to assist you, ensuring that you can resolve any challenges swiftly and get back to gaming without unnecessary delays.
Affordability and Essential Features
RocketNode isn't just about performance; we also prioritize affordability. We believe that gamers should have access to cost-effective solutions that don't compromise on essential features. We offer top-tier hosting services without breaking the bank.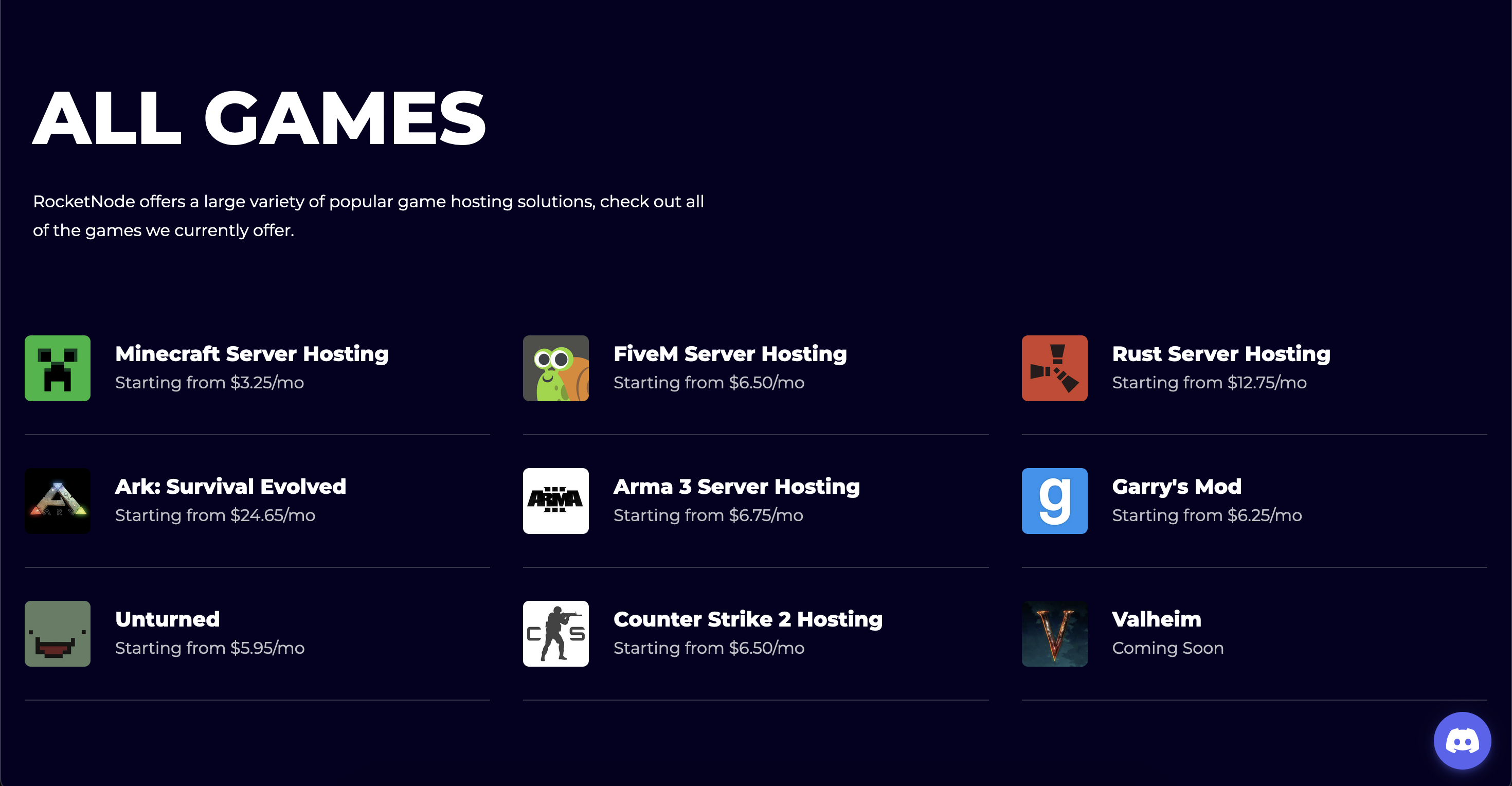 Conclusion
RocketNode proudly wears the title of the number one game hosting company according to HostingAdvice. We've earned this recognition by investing in speed and performance, fortifying security, enabling unlimited players, providing an intuitive control panel, and offering exceptional customer service. If you're a gamer looking for a hosting experience that blends speed, security, and affordability, your search ends here. RocketNode is setting the standard for excellence in the gaming world, and we invite you to join us on this exciting journey. Elevate your gaming experience with RocketNode today and experience gaming like never before.